Ely Kronenberg
Partner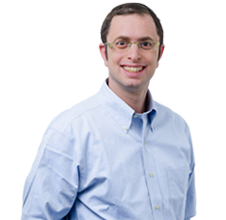 Ely is a Partner in the Corporate and Securities practices at SWA.  Within a broad commercial practice, he regularly supports clients on their general corporate transactions and securities issues.
Ely has drafted, reviewed and helped clients to implement a range of commercial and corporate agreements, including asset purchase and stock purchase agreements, as well as limited liability agreements and is regularly called on to conduct due diligence reviews.
Ely has 10 years of experience in representing issuers on their SEC registrations, public equity offerings and private placements of securities, as well as securities law compliance.
Having represented official committees of creditors in major chapter 11 cases, Ely also brings experience in bankruptcy and restructuring matters, as well as a variety of litigation through previous roles at law firms in New York and New Jersey.
Education
Rutgers Law School, Newark (J.D.) 1999
Yeshiva University (B.A.,cum laude) 1996
Career
Associate, Anderson Kill & Olick, New York
Associate, Lowenstein Sandler, New Jersey
Bar Admission
New York
Foreign Lawyer, Israel
Representative Matters
Representing a national provider of personal lines insurance on its acquisitions.
Representing an issuer in the initial public registration and resale of Securities under the Securities Act of 1933.
Advising and preparing SEC filings and ancillary documents on 4 separate spin-offs of non-core business by conglomerate into separate public vehicle.
Assisting an international publicly traded corporation in its tender offer for common stock of a publicly traded telecommunications provider.
Representing a diversified holding company in a joint venture for the development of shale oil field, together with a leading global oil and gas company.
Assisting in due-diligence review (including visiting numerous offices across the United States and Canada) in connection with the sale of an entertainment corporation for approximately $500 million.
Drafting and preparing SEC forms 10-K, 8-K, Forms 3 and 4, Schedule 13D, and proxy statements and information statements.
Drafting corporate minutes and resolutions for public company.
Drafting PPM and subscription documents for fund.
Forming Series LLC in Delaware for an investment advisor.
read more